Holistic Aroma-Spa Program
Courses Dates
| | |
| --- | --- |
| 2021 | |
| March 17/25/26/31/6 | 9:30–4 pm |
| July 3-8 |  9:30-4p.m. |
| August 24-29 | 9:30-4p.m. |
| October 23/24/25/30 Nov. 1/2 |  9:30-4p.m. |
| | |
| | |
Holistic Aroma SPA Certification Courses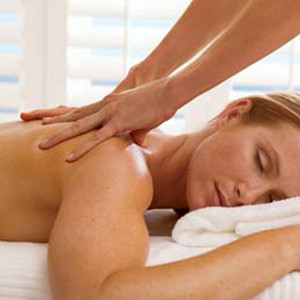 Join Canadian leaders in holistic Aroma Spa education, Inner Insights is currently celebrating their 20th Anniversary. Aroma Holistic Spa Certification is a 6 day course plus clinical exam & blending assignment.
Many spas are now offering ecological choices for your skin, health & wellbeing; as well as for Mother Nature's Sustainability. This professional hands-on certification program is designed to provide you with safe, natural & effective knowledge of performing 6 different natural spa modalities; Botanical Facials, Seaweed Body Wraps, Salt Glows Mud Pack with Back Massage, Hot Oil Scalp Massage, Botanical Hand Spa & Foot Spas.
In addition to promoting relaxation, skin detoxification & rejuvenation, our Eco Spa approach to health care does not consist of harsh acids, alcohols, chemicals, extraction units or sharp tools. Our focus is on clearing skin naturally and offering specialized massage techniques for various conditions.
All of our products are from ethical producers, local whenever possible, vegetarian based and not tested on animals.
You will learn benefits and variations of botanicals and clays and spend hands on in clinic setting. Best part of being a student perhaps maybe that you receive 5 spa sessions in class
You really are a great teacher Stephie, the spark in your eye and the knowledge you have about holistic health, nutrition and your positive energy and feedback…I've always felt brighter when around you."

– Graduate of Hot Stone & Holistic Spa ProgramKelly Rogers, Happy Rock Holistics
Learn a truly holistic approach to rejuvenating skin care, and naturally expressing beauty. Inner Insights is devoted to holistic education, the environment, & you as an individual.
Students receive a spa manual which outlines spa sessions, health history, cautions and modifications, and the benefits of herbs, clays and oils to accelerate rejuvenation of an individuals skin care. A D.V.D. of massage techniques is also included.
As a student you receive and offer spa sessions to fellow students until ready to practice on guests. The Eco Spa sessions include Seaweed Body Wrap, Botanical Facial, Hot Oil Scalp Massage, Salt Glow Mud Pack, Foot & Hand spas and Swedish Back Massage.
Students of ours receive executive rates when staying at the Marriott Residence Inn, London
This is an excellent opportunity to enter Canada's fastest growing field, Holistic Health Care.  Being certified through Inner Insights provides you with confidence and safety of applying skills and knowledge of these various aromatherapy spa sessions and the ability to purchase liability insurance. The Holistic Aroma-Spa programs run quarterly.
We are BBB members and our seamless spa services have earned us the title of official spa for Marriott Residence Inn, London for over 12 years.
Course investment is 39 hours total and $1650 +tax, includes, materials, DVD manuals, examination fees and 5 spa services.
Payment plans available. 25% non-refundable deposit secures class placement, limited. Students must attend all 6 classes, a blending assignment and a 2.5 hour practical exam in order to obtain  Holistic Aroma-Spa certification.
Inner Insights believes Aromatherapy Spas success is largely due to encouraging natural healthy habits by remembering ancient ways.
We use only the highest quality essential oils, French and Australian clays, and over a dozen wild crafted herbs.  All ingredients are locally sourced when possible and are free of any animal testing.  Embark on a holistic healing path today!
The Holistic Aroma-Spa program is 6 days from 9:30-4, with half hour for lunch.
The morning are mostly spent in lecture and the afternoons in hands on training.
Day 1 Hand and Foot spa -Common pathologies (arthritis, plantar/palmar fasciitis, medial and lateral epicondylitis, carpal tunnel, arthritis, athlete feet, plantar wart ; some beneficial massage techniques (carpal and digital distractions, joint play to metacarpals and metatarsals as well as to interosseous membrane of the radius and ulna pressure points to insertions of medial and lateral forarm muscle attachment, bowing tendons to relax tissues and release tension.
Aromatherapy oils are customized (ie for inflammation, arthritis, fungal/athlete's feet, warts, sensitive and oily skin, botanical wraps & benefits of various topical compresses. For example some herbs like witch hazel draw out excessive oils and have astringent properties, beneficial to oily skin, to close pores and aid mend broken capillaries.
We incorporate up to a dozen various herbs into our foot and hand soak or any other spa sessions. Trigger a few reflexology points such as stimulating parasympathetic nerve reflexes and lymphatic drainage reflex.
Format of foot/hand spa.  Soak in botanical brew with customized essential oils perhaps some avocado oil, shea butter, dead sea or Epsom salts.  A 10 minute exfoliating scrub with gentle disposable gloves and muslin botanical bag.  Removing from hand or foot soaks we add salve or shea butter to cuticle, file nails and scrub off some of callus layer on heels with disposable pumice stone.  The last 20-30 minutes of the session is relaxed on massage table enjoying a wonderful massage with a heat pack on neck and or tummy and lavender eye pillow on their eyes.
Day 2 Facials and Hot Oil Scalp Massage
1-1.5 hr lecture beneficial for dry/oily scalp, everything from fats to take internally like seeds, nuts, avocados, coconut oil and externally (jojoba, macadamia, avocado hot oil scalp infusion session.  We discuss getting a filter on your shower head, food sources of silica to encourage healing of hair kin and nails, how stress, nutrition and thyroid can play a part in your hair skin nails health. 
Aromatherapy for scalp problems or for reducing hair loss and encouraging growth.  We discuss David Suzuki's dirty dozen list, so  encouraging natural products without harsh chemicals like parabens and lauryl sulfates.  We discuss how to comb your hair, how to avoid causing damage to your hair and encourage hot oil scalp massages at least seasonally to nourish scalp.
 Lecture on Facial Variations depending on skin type.  We offer botanical steam compresses and botanical scrubs, various clays and seaweed to paint a mask, a floral tonic to close the pores and reduce tired puffy eyes. Sinus drainage and paint a laugh line serum to nourish the delicate tissues like eyes and lips.    Our chest and facial massage includes some lymphatic drainage, some tapotment to increase circulation, skin rolling and fascial stripping on wrinkles, T. M.J. muscle stripping, sinus drainage, headache pressure points.  There are many variations to additions to the mask such as cold mask in winter with yogurt or extra emollients like honey and oats in drier times
Afternoon is spent on 2 facials, usually receiving one as a student unless they chose to practice instead.
 Day 3 Salt Glow Back Massage & Seaweed Body Wrap
Lecture on Salt Glow Mud pack and on Seaweed Body wraps.  The 1st service is primarily for acne backs, with Dead Sea Salt Scrub as well as extra botanical scrubs. Seaweed Body wraps are a detox and nourishing skin session that slough off dead skin skins and paints seaweed to wrap & infuse, and then offer a moisturizing aromatic relaxing Swedish back and posterior leg massage to nourish the nerves, muscles, and skin.  There are variations to essential oil choices depending on for cellulite, acne, eczema, inflammation, arthritis, menopause etc.
Day 4 Review and practice all massages and variations for hands, feet, scalp and complete a salt glow mud pack and back massage and a facial with variations for special conditions.
Facial and salt glow mud pack back massage.  Botanical steam and scrub to back.  Salt scrub to back is optional.  Seaweed or various clay paint and infused with a hot towel for 20 minutes.  We wash it off with hot botanical towels.  Close the pores with an aromatherapy floral water & then offer a relaxing Facial/Swedish back massage with customized carrier oils & essential oils.
Day 5 and Day 6 are Full Spa Days with a guest facial, hot oil scalp massage, foot spa, hand spa, and seaweed body wrap.  Guests are here from 10-3:30, students from 9-4
Students have an assignment with 10 case studies on what modifications they would offer with essential oils, cautions, contraindications, various massage techniques, and customized home care advise with general nutrition and stretches.
Following 6 clinical days in class, students have a clinical exam to run thru a half day with salt glow, facial and foot spa, guiding client on and off table,  informing of process, choices, modifications & homecare advise.