Workshops
Rejuvenate – Join us for a Healing Retreat, Detox workshop, Empowerment Circle or Eco Product Creations. Sorry no workshops available at this time due to COVID.  
Soap Making – Cold Process
Make the best soap you will ever use… with Stephie Cyr, certified Aromatherapy Massage Instructor, Herbalist and Alternative Nutritionist. Looking for a fun holistic workshop and the ideal gift for everyone, made with love? Leave with your own dream batch of 15 creamy healing bars.
Read More
Eco-Product Development
Join us for a delightful afternoon of Aromatic blending. You will create your own customized Deodorant, Perfumes/Bug Repellant, Sun Protection, Healing Salve (known to be great for eczema/psoriasis), Bath Bomb, Lip Balm, Aromatic Sea Salts, Sinus Relief roller, Pain Relief Compress &  Laugh Line Serum.
Read More
Empowerment Circle
Empowerment Circle-Fri. June 23rd 6-8pm Hold your vision & accelerate your dreams. Dedicate time to practice with intent. Smudging, breath work, superfood samples, dowsing & aromatherapy for clarity of mind, body and a rejuvenated spirit. Creating your dreams begins with defining them.
Dream aloud & benefit from the power of intent and strength in numbers.
Awaken your power, and achieve your soul's truest desire. Release anxiety and stress with this Holistic Artillery Kit. Empowering tools are invaluable to access your potential. Includes chakra chart, aromatherapy remedy & manifesting your wish list.
Read More
Massage 101
Have a friend or family member with aches that you want to help? Interested in massage but just want to try a little…Welcome to Massage 101.  Learn a Back massage with some Swedish Techniques, Thai Massage, Accupressure points and Essential oils to aid friends and family.
Read More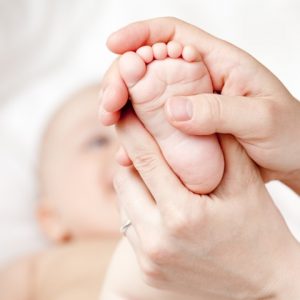 Eco Mom & Baby Care
Holistic Health Care options to nurture yourself & Baby with.  Massage, Essential oils, Diapers Rash Salve, Super BabyFoods, Teas & Foods to Increase Lactation and Energy.  A fun and interactive workshop.  Babies are most welcomed!
Read More
Detox & Weight Loss
An interactive evening with 19 year practicing Iridologist & Alternative Nutritional Consultant, Stephie Cyr. Learn about Juicing, SuperFoods, Sprouting and specific Detoxes. Includes a mini Iridology assessment, healthy recipes and nutrition and general weight loss handouts. Monthly detox workshops are $90/ person.  "Be my guest for diner" A mini Iridology assessment alone is valued at $160! Discover a detailed cleanse for your needs. Though Iridology (Eye) assessment ca not diagnose health issues it may represent a correlation reflex to the state of Kidneys, Heart, Liver, Digestion, Yeast and more…
Read More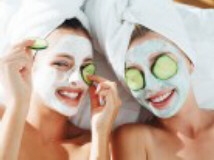 Bridal/Goddess Pamper Packages
Create your own girlfriends retreat or Mini Spa Pamper Packages. Choose from massage, a dozen spa treatments, psychic reads, yoga dance classes, perfule making and so much more.  9th guest is free. In the comfort of your own home where you can have your wine and cheese parties with skilled therapist to enhance your Goddess theme.
Unforgettable Girlfriend Retreats and Bridal Pamper Parties to strengthen friendships, encourage joy, peace & empowerment
Diva Retreats because you are special and deserve this blissful care!
Read More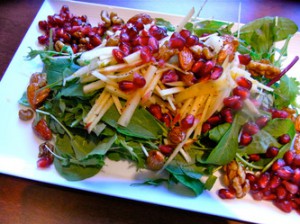 Wellness Seminars
Come and join us for this exciting series of interactive sessions on holistic health: listen to lectures, make your own perfumes, experience massage, ask questions and win prizes! Seminars can be booked for your Employee De-stress/Wellness Day to include interactive seminars, and spa treatments.
Read More