Eco-Product Creations workshops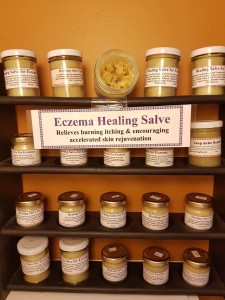 Workshop Dates
| | |
| --- | --- |
| 1st Tuesday of the Month | |
| LOCATION: Marriott Residence Inn 383 Colborne st.Every 1st Tuesday of the month September 4th, October 2nd;2018 | 6:15-8:45pm |
| GYPSY TOUR – Have a location within 3/4 hour of London with 3 or more people? Contact us for more info stephie@innerinsights.com | |
| | |
| | |
Make & Take  homemade ecological skin care products. Enjoy a hands on Eco-Product Creations – $40/product or
$175 -Leave with 8 products- Deodorant, Perfume/Linen spray/Buzz Remedy, Lip Balm/Healing Salve for Eczema & irritated skin, Aromatic Aromatherapy Bath Salts, Roller ball blends for Pain/migraines/insomnia/sinus/digestion, 16 aromatic Bath Bombs, and Laugh Line Serum, Herbal Healing Brew
+ all recipes, details on 25 essential oils and dozens of helpful remedies for various health related conditions.    Master your aromatic blends with guidance of a 20 year Aromatherapist. – Or you can make any product for $40. A batch of bombs is $40 to make and includes 16 bombs.
Class size is limited to 12 guests to ensure individualized attention and accelerated learning and they do fill quickly. 50% deposit will secure registration. Save $25 when registering for the same day soap workshop.
Join us for a delightful afternoon of Aromatic blending.   You will create your own customized blends.  Learn what are good bug repellants, aphrodisiacs, cold sore remedy, what oils are good for insomnia, aches & pains, headaches, menopause, keeping your pits dry and stink free. 2-3hours in length depending on number of guests.
Learn to make the perfect gift for all occasions, and leave with a bag full of all these eco products.
A 50% non-refundable deposit secures your placement in our workshop. The outstanding balance is due on the workshop commencement date.
Come create your bliss today! These aromatic natural products really do make the perfect gift for everyone.
Stephie Cyr, founded Inner Insights in February 1998. She has been actively practicing Aromatherapy, Massage, Iridology Reflexology and Reiki for over 20 years. Her bliss is teaching, keynote speaking and seeing success in accelerated healing with dedicated individuals with Complimentary Medicine. All of our products are natural and free of harsh acids or chemicals.

Our health care, just like our environment, is our responsibility. Natural alternatives are effective and often without side-effects. We have the knowledge to accelerate healing and bring about your radiant well being, naturally. Come enjoy and afternoon together.